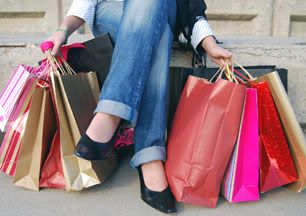 1. Socks are a classic gift, but they don't have to be boring.
Fiona reviews
several products from
Sock Dreams
with the plus sized lady in mind.
2. JIBRI is having a Black Friday sale - 50% off EVERYTHING, from midnight until noon EST! This is HUGE, because Jibri items are high quality but soooo expensive. Just use the code Black10 at checkout!
Jibri Online
Jibri's Etsy
3. After taking advantage of all the Black Friday sales, help support your local economy by participating in
Small Business Saturday
.
4. Don't know what to get? College Fashion has some suggestions of great basic pieces to build a wardrobe in
British vs American style
5. Why not treat yourself? Check out
Own your own beauty: 12 Tips for letting go of Perfectionism
.